We love bringing you AFA! The team works hard to bring you plenty of fresh content each week, covering the wonderful world of animation. If you appreciate what we do, and would like to help us make even more of it, we've put together this page with different ways you can help us out. Some of these ways don't even cost anything!
The truth is it's getting harder and harder for small independent sites like AFA to make money. It used to be that sites paid for themselves through advertising alone but thanks to the widespread use of Adblockers it's becoming much harder. We might have advertising, but only a small proportion of our readers actually see them (you could help that by whitelisting us!).
Here's how to do it in Adblock.
We get it. Adverts can be really annoying, but it means that many sites have to seek alternative means of funding. If we make money it means that we can afford to bring you more content! We appreciate that many of you can't afford to contribute (or just don't want to) and that's totally fine. No pressure from us!
Commission A Review
We're now offering readers a way to directly support
AFA
and its writers and help us to continue covering the wonderful world of animation. Is there a title that you think is sorely missing from our
review archive
? From today we're opening review commissions, where you can make a donation to the site and choose a title for independent review, on the site, or even the podcast.
The offer includes movies or a single season of a series (up to a maximum of around 26 episodes). It must be something that is legally available to us, either in the UK or The US, ideally through streaming. Unsurprisingly, we have quite the collection of Blu-Rays and DVDs between us, so we may be able to cover a title that isn't streaming, so check with us. If neither of these are an option, you could always rent/buy it for us but this would be extra on top of the commission price. You will be the first to get to read the review, before anybody else. Please note though, that our reviews will always be honest, so paying for a commission does not influence the result of the review itself! The movie or series must be animated or animation related. You will be immortalised at the bottom of the review, with your name, nickname or handle- and it can be linked to your social media page or personal website! You can even gift a commission on behalf of someone else and include a short message.
[Example ]
Commission A Movie Review $25 / £25
This also includes TV specials or other one-offs or a limited run miniseries or OAV of 5 episodes or less.
Commission A Series Review $50/ $50
This includes any single season of TV from 6-26 episodes.
Commission A Podcast $75/ £75
Choose a movie or series to be the focus of a podcast episode discussion or commentary. It can be a title that has been covered on the site as a written review but not yet the subject of a podcast. Please note though that if you choose a series, we can't promise to watch the whole series, but at a minimum, we will watch several episodes.
Payment is via Paypal or bank transfer (in select countries). If you're interested, shoot Chris an email and we'll go from there.
Donate or Subscribe
The most direct way is to support us on
Patreon.
For a small monthly donation (starting at just $1.00) you can help out and get access to the podcast before anyone else, extended versions of most episodes and bonus episodes too. Higher tiers offer more perks too. See
more details here
.
Alternatively, you can make a one-off donation using one of the buttons below.
All payments securely processed by Paypal. No account required.
Affiliate Links
You can also support AFA by buying anything via our affiliate links which are used throughout the site.
AFA is a participant in the Amazon Services LLC Associates Program and Amazon EU Associates Programme, an affiliate advertising programme designed to provide a means for sites to earn advertising fees by advertising and linking to
Amazon.com
and
Amazon.co.uk
We are also an affiliate of
RightStuf Anime
the online store for all your anime and manga related needs.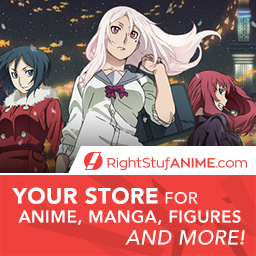 Looking for somewhere to host your website?
AFA
Recommends
One.Com
Sign up with
this link
and get a £5 Bonus today!